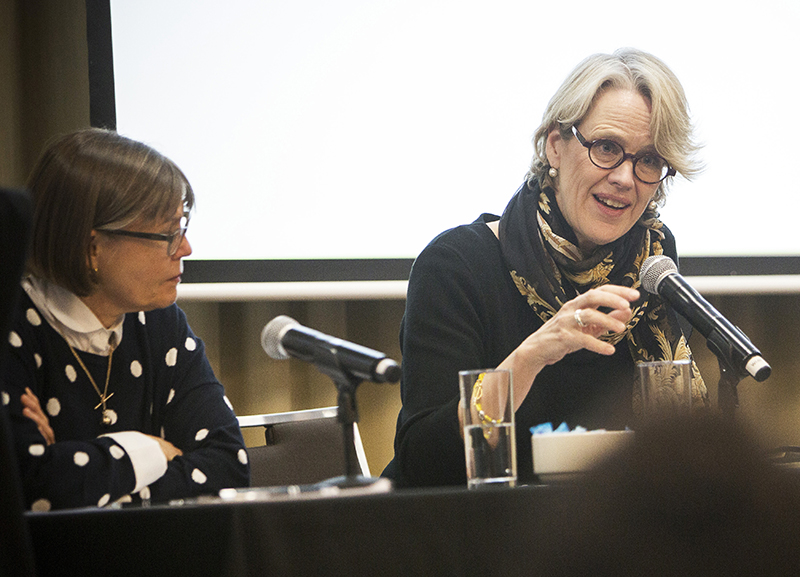 The health system needs major disruption if we are to keep people safe, a leading accreditation and healthcare reform expert told the recent HARC forum on using accreditation standards to drive improvements in care.
Accreditation Canada President and CEO Ms Leslee Thompson, a leading senior executive who was CEO of a major hospital for seven years, said that despite having quality and safety systems, far too many patients were still harmed in healthcare institutions.
Preventable harm
About 40% of patients experienced some form of preventable harm when they entered healthcare institutions, she said.
"When you are inside the system, everybody knows this ‒ it is like an inconvenient truth of healthcare right now."
Ms Thompson suggested there were too many healthcare standards, they were too complex, were not all relevant, and did not adequately prevent patient harm.
Moving the needle
"Both in Canada and across the world, a lot of evidence and time and energy and money are spent on trying to improve quality and safety in our healthcare systems, but looking at the data, we really haven't moved the needle very far," she said.
Globally almost all industries ‒ from retail to publishing and even sports ‒ were facing major disruption, and Ms Thompson told the forum that it was time to "disrupt the way we think about standards and accreditation in order to move forward".
"We will not make the progress we need with the current system. We need to think about how to reshape and reframe what we're doing," she said, adding that incremental improvements were not enough.
Quality and safety standards needed to focuson  the patients' full pathway of care through the healthcare system, rather than on individual institutions or healthcare sectors, she said, adding that standards needed to be more closely linked to patient outcomes if they were to have true value.
Accreditation limitations
Ms Margaret Banks, Senior Program Director of the Australian Commission on Safety and Quality in Health Care, who also addressed the forum, said accreditation was integral to the system but not the sole answer to keeping patients safe.
"The accreditation process does not and cannot guarantee safety and quality," she said. "It verifies that what we said was supposed to be done was done."
Ms Banks outlined possible ways of improving accreditation, including "tweaking around the edges" of the current scheme, which she said was unlikely to make the change that was needed.
The system could be overhauled, for example by introducing short notice assessments or random assessments of organisations, she said, or assessments could be ceased altogether and different ways of implementing healthcare standards developed.
Whatever direction it took, she said the accreditation system of the future must be both effective and efficient at driving high quality and safe care, must be valued by clinicians and involve consumers, and must promote good governance – an issue the core of organisations that were failing.
"It must understand its limitations," Ms Banks said. "It does not guarantee safety, it may be an integral part of it, but of itself, is not the solution for connectedness of the system."
 Find out more