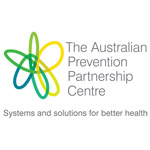 The long-term success of childhood obesity interventions is being threatened because obesity management and prevention are not integrated into routine care across the Australian health system, a project by the Australian Prevention Partnership Centre has concluded.
One of the six priority areas of the WHO Commission on Ending Childhood Obesity is universally available management services for children who are already overweight and obese.
The Prevention Centre project, led by Dr Helen Vidgen of the Queensland University of Technology, compared implementation of two Australian childhood weight management services, Go4Fun in NSW and PEACH in Queensland, exploring systemic factors in each healthcare environment to see what is required for success. Through 50 interviews with stakeholders and those implementing the program, it highlighted the barriers and enablers to sustained implementation of the programs across both states.
The project found that implementation of such programs was hampered by the way prevention activities are conceptualised and funded in different states, with an overriding focus on acute care and chronic disease management.
Effective programs
Even though Go4Fun and PEACH were effective in terms of impact on children's diet, physical activity level and BMI, Dr Vidgen said there were still no Australian States or Territories that had such services routinely available to all families.
"Childhood obesity and its determinants is already complex – and so is implementation of childhood obesity interventions," she said.
"Organisationally, the capacity and the framework to implement a [child obesity] program was different in NSW and Queensland and the way the programs were endorsed and funded has resulted in differences in their ongoing availability for families with children who are already overweight and obese."
The study found that NSW identified numerous enablers for sustained program implementation, such as consultation and involvement of local sites in implementation and decision-making, and strong evidence to support the program.
Queensland, however, identified several barriers to sustained implementation, such as complexity in embedding implementation into routine practice, especially when the majority of models of delivery used external, contract staff, and attempting to meet participant needs.
"What was different in each state was the departmental mandate to work in this area and the structures to support it to happen," Dr Vidgen said.
The project recommended that universal availability of childhood obesity management programs should be a health priority area.
It is predicted that if current rates of weight gain continue, the prevalence of overweight and obesity among Australian children would reach 33% by 2025.
The Australian Prevention Partnership Centre is managed by the Sax Institute and is a collaboration of more than 150 individuals across 28 organisations from the university, government, non-government and private sectors. It is funded by the National Health and Medical Research Council, Australian Government Department of Health, NSW Ministry of Health, ACT Health and the HCF Research Foundation
Find out more