A HARC scholarship is helping Lea Kirkwood tackle a prickly problem for healthcare organisations around the world – when it comes to designing better healthcare, how do we encourage innovation in a notoriously complex system?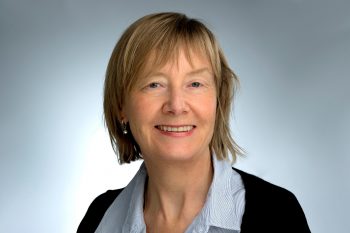 Lea is the Acting Executive Director of System Transformation, Evaluation and Patient Experience at the NSW Agency for Clinical Innovation (ACI). In 2018, she won a HARC (Health Alliance for Research Collaboration) scholarship, which aims to foster the use of research evidence in programs and policies.
Thanks to the scholarship, Lea travelled to Canada, the UK and the Netherlands to explore the challenging area of transdisciplinary innovation, and to observe how leading health innovators are designing and implementing solutions for complex clinical systems.
Change through collaboration
Sometimes it can take just one conversation to spark a new idea, and for Lea that moment came while meeting with the Canadian Foundation for Healthcare Improvement in Ottawa. She discovered the foundation had set up a mentoring group with Indigenous Canadians to help build a connection between healthcare project teams and the local community. Lea believes this innovative approach will provide a useful example for the ACI's own Centre for Healthcare Redesign course, which will be supporting teams to improve healthcare for Aboriginal Australians.
"The Canadian Foundation for Healthcare Improvement was creating really authentic engagement, and that can be hard to do well," explains Lea. "They provided great coaching and growth for the teams, in terms of understanding the issues that sit within Indigenous healthcare and communities. I learnt a lot from them about what we could translate to our course here in Australia."
Innovation and intrapreneurs
The HARC scholarship also enabled Lea to travel to the UK, where she visited London innovation organisation, Nesta, then on to Oxford to discuss the challenges of introducing new technology into the public sector with implementation leader, Trisha Greenhalgh.
The UK's NHS also proved a useful case study, with LEA visiting the NHS Accelerator to see how the health system can build intrapreneurs – that is, investing in the ideas of internal employees and ultimately encouraging innovation from the inside out.
With such a diverse itinerary of scholarship travel, Lea says the experience has enriched her work at the ACI. "It's such a privilege to go out and meet with experts in the field," she says. "The scholarship has helped spark new ideas and thinking, and that exchange of conversation really brings a richness that you don't get from reading a paper."
The HARC scholarship provides future health care leaders with up to $10,000 to travel abroad to investigate areas of health policy and forge connections with national and international health experts. The scholarships are available to employees of the HARC partner organisations: the Clinical Excellence Commission, Agency for Clinical Innovation, Bureau of Health Information, Cancer Institute NSW, and the Sax Institute.
Learn more about the HARC scholarship program
Read about the latest round of 2019 HARC scholars