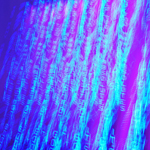 Linking welfare datasets to health data can give researchers greater breadth and depth of analysis of health and wellbeing issues, a recent meeting of the Health Data Linkage Interest Group heard.
The Group is run jointly by the Sax Institute,the Centre for Health Record Linkage (CHeReL), and researcher representatives, and the meeting in Sydney brought together researchers, data custodians and policy agencies.
The focus of the meeting was welfare datasets, with Ms Merran Butler, from Family and Community Services (FACS) Analysis and Research, and Robin van den Honert and Adrienna Ross from the NSW Education Standards Authority (NESA) giving information on access to and understanding of welfare datasets such as National Assessment Program – Literacy and Numeracy (NAPLAN), child protection, out-of-home care, housing and homelessness services.
"It is valuable for researchers to be able to link health data with welfare datasets in order to gain a wider understanding of outcomes, primarily for children and their families," said CHeReL Research Project Manager Dr Elizabeth Moore.
Putting data linkage to work
Associate Professor Melissa Green, from UNSW Sydney School of Psychiatry, presented on the NSW Child Development Study which includes linkage of health and welfare administrative data collections.
The study is linking intergenerational records from government departments of health, education, justice and child protection with the Australian Early Development Census for a state population cohort of 67,353 children approximately 5 years of age.
It aims to determine classes of children who may be at risk for later mental disorder based on early patterns of development, and associated exposures.
Ms Butler described the Pathways of Care Longitudinal Study, a study that is describing children's pathways into care, through care, and out of care using data from interviews with carers and children, linked with FACS, health, juvenile justice and education administrative data.
The meeting also heard from Sax Institute Analysis for Policy Manager Mark Bartlett about access to home and aged care data through the Australian Institute of Health and Welfare, for a 45 and Up Study project entitled: 'Exploring the relationship between social care, primary & secondary health service use and adverse health outcomes' being conducted by the Central Coast Local Health District led by Dr Peter Lewis.
What's new in data linkage
Interest Group members were given an update on the latest developments from the CHeReL, including reduced data delivery times from the new Data Integration Unit.
They heard that use of the Sax Institute's secure, remote-access data research laboratory − the Secure Unified Research Environment (SURE) − is growing steadily, with 230 users as of October 2017.  New accreditation processes for the facility are also underway.
Sax Institute Director, Strategic Development, Dr Margo Barr, who chaired the meeting, said the Group's annual meetings were an opportunity for all involved to discuss available datasets and innovative uses of linked data.
Dr Moore said the Group aimed to share knowledge and learnings on data linkage topics including methodology, research design, analysis and dataset metadata.
The group's new research representative, Dr Kris Rogers, who chaired the invited sessions, commented:  "Analysis of linked data is complex, so having the opportunity to network with others using linked data, as well as custodians, is very useful".
View the presentations
Find out more