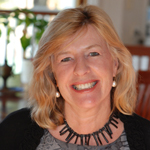 Focusing on nutrition and the food system, as well as holding governments, sections of the food industry and other organisations to account for their policies, should be key preventive health strategies in coming years, some of Australia's leading nutrition experts say.
The call was made by chief investigators and researchers from The Australian Prevention Partnership Centre, who met recently to discuss collective progress in four years of nutrition research at the Centre.
The Prevention Centre, which is based at the Sax Institute, is working to identify new ways of understanding what works and what doesn't to prevent lifestyle-related chronic disease, and has several research projects underway focused on nutrition.
Australian research had previously tended to focus on individuals and their health conditions, rather than the wider food and nutrition systems, and on local projects rather than national level policies and processes, participants at the meeting said.
Much was known about what needed to happen to improve population nutrition, and international bodies such as the WHO and the Word Cancer Research Fund had been collating examples of effective strategies. The focus should now be on implementing those policies, they said.
Leading risk factor
Professor Amanda Lee, a Senior Adviser with the Prevention Centre, said poor diet was the leading preventable risk factor contributing to death and disability in Australia and globally, yet less than 1 per cent of Australians followed the NHMRC dietary guidelines for healthy eating."There is huge international consensus about what we need to do to have healthy, sustainable, equitable diets, but the key issue in Australia is around implementation," she said.
Professor Lee's project on the price and affordability of healthy food is one of the Prevention Centre projects looking at nutrition, along with Professor Sharon Friel's project on healthy and equitable food systems, Dr Gary Sacks' project benchmarking obesity policies, and Dr Sumithra Muthayya's project on food security in urban Aboriginal communities.
Taken together, the findings of these projects had shed light beyond individual behaviour change to what needed to happen across the food environment, how to monitor jurisdictions and hold them to account, what key structural policy issues need to be addressed, and what should be done in other policy domains beyond health, the meeting heard.
From local to global
The projects have provided insights into unhealthy eating from the local community level – such as the importance of adequate public transport to enable access to healthy food – to State and Territory level and through to Federal level, where they have informed discussions on whether the GST should be extended to include basic, healthy foods.
Professor Lee said the research had come at an important time, when Australia's previous nutrition plans and preventive health strategies had passed their end date and there had been a disinvestment in several states in their nutrition workforce.
Professor Friel, from the Australian National University, said the Prevention Centre was now in a good position to influence research, policy and practice to increase the focus beyond individual-level action to the wider food and nutrition system plus other policy areas.
"We have developed new conceptual ways of thinking about food and nutrition," Professor Friel said.
"I think we have made some real methodological innovations, and collectively our work speaks to a whole load of intersectoral policy issues at different scales, from local communities all the way through to the global level."
The Australian Prevention Partnership Centre is based at the Sax Institute and is a collaboration of more than 150 individuals across 28 organisations from the university, government, non-government and private sectors. It is funded by the National Health and Medical Research Council, Australian Government Department of Health, NSW Ministry of Health, ACT Health and the HCF Research Foundation.
Find out more