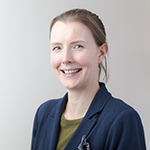 A landmark study led by the Sax Institute has revealed a new way forward in helping health policy agencies build their capacity to use research evidence.
The SPIRIT (Supporting Policy In health with Research: an Intervention Trial) study, led by Dr Anna Williamson, Senior Research Fellow at the Sax Institute, not only maps out an innovative strategy to support policy agencies, it has also successfully tested it with six major organisations. The study findings have just been published in the journal Health Research Policy and Systems (2019;17:14).
Despite a recent surge of academic interest in the use of research in policymaking, published papers have tended to be descriptive, rather than testing to see what actually works, says Dr Williamson.
"There have been a few studies that have tested very simple interventions, but hardly any with an experimental design. One of the really innovative things about SPIRIT is that it's the first study that has really addressed multiple levels of a policy agency and tested a multifaceted, highly tailored intervention."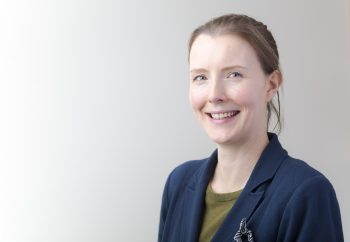 The study involved developing 12-month-long capacity building programs for six high-profile NSW-based health policy agencies. The SPIRIT investigators initially surveyed the agencies, sitting down with their leaders to work out what their specific requirements were. They could then shape a program from a suite of interventions. One symposium on the value of research was compulsory, but others could be matched to needs.
"For example, if we discovered that only 10% of staff were confident they knew how to search for a paper, that agency might select a symposium on how to access research evidence," Dr Williamson says.
The tailored approach to interventions was critical to their success, given the agencies' considerable differences of culture, evidence use skills and practices, and even expectations about how sessions should be delivered, Dr Williamson says.
Her team found that participants were enthusiastic about the presentations SPIRIT offered them and particularly liked the fact that they were matched to what they really needed to know.
"Our approach was a pragmatic one. So for example in our session on appraisal of research evidence – which four of the six agencies asked for – we didn't teach people how to thoroughly assess a scientific paper (which is very time-intensive) but rather how to tell whether the evidence in a paper is reliable and whether it is relevant to the agency's work."
Outcome measures were collected at six-monthly intervals over 30 months at each agency. They showed that participation in SPIRIT was associated with significant increases in research use capacity at both staff and agency levels. Staff reported greater confidence in research use skills, and agency leaders reported more extensive systems and structures in place to support research use.
"The key message is that it is actually possible to increase the capacity of agencies to engage with research evidence," Dr Williamson says.
She says the few other controlled trials had produced evidence on simple interventions , such as the impact of provision of systematic reviews on evidence use.
"But this is the first study to show you really can move a whole policy culture towards using more research evidence."
Dr Williamson says the next step will be to find out whether the SPIRIT strategy can be made to work in a more scaled-down way.
"SPIRIT was quite resource-intensive, so if we can work out how to do it more simply and cheaply, we'll be able to disseminate it more broadly," she says.
Access the research paper here.