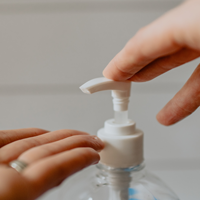 The Sax Institute's programs and services are continuing uninterrupted in the context of the current coronavirus outbreak.
As a precautionary measure, many of our staff will work from home starting Monday 23 March until further notice. Our office at 30C Wentworth St, Glebe, remains open with a reduced staffing level.
We will use electronic communications to ensure our Evidence Checks, Evaluate and other programs and services continue to be offered as normal during this time. Access to our SURE and 45 and Up Study assets is similarly unaffected.
Our clients and partners are requested to use email as the primary means of communication rather than office landlines in the first instance. We will seek to conduct meetings via Zoom or similar teleconferencing systems as necessary, and face-to-face meetings will be minimised.
Meanwhile, we have postponed our training program events and we are working on alternative arrangements so we can deliver these courses through webinar or similar means in future.
Our chief concern at this time is the welfare of our staff, members and wider community. The action we have taken is designed to help support Australia's public health efforts, while allowing the Institute's work to advance improved health care outcomes to continue.