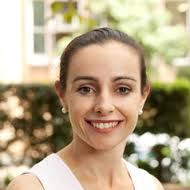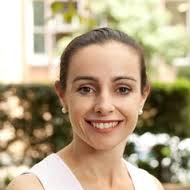 Public health researcher Amanda Dominello is looking at research from a different perspective, after taking on a new role that will see her not only identify new research opportunities for the Sax Institute, but provide support for our growing number of research staff and students.
Ms Dominello said her new role of Manager, Research Office, would draw on her experience both as a researcher and administrator.
"I'm looking forward to offering support to the researchers and students based at the Institute, who are involved in a wide range of projects," she said.
"There are currently around 40 researchers working at the Institute, ranging from professors to research assistant appointments."
Delivering complex projects
Ms Dominello's career began in public health research, and she worked in fields such as public health advocacy, tobacco control, health services and health promotion before moving into the area of health policy, managing the Menzies Centre for Health Policy for seven years.
She also was involved in establishing the Master of Health Policy Program delivered by the School of Public Health at the University of Sydney, and continues to lecture in the program.
"My background has given me an awareness of the complexity of actually delivering projects – how best to support research staff in their projects and what's successful," she said.
She is investigating a range of options to support researchers including more internal dialogue across different program areas, exposure to visiting experts and guest speakers.
And she is also excited to be steering this year's Research Action Awards, which are are now open for applications.
"This is a chance to showcase some of the research out there that is having a real-world impact on policies and programs, and ultimately making a difference to people's health and wellbeing," she said.
Researching evidence-based care
Ms Dominello's previous work as a researcher has given her insight not only into researchers' needs, but also the importance of getting evidence used in practice.
"Over the course of time, I've gone from managing projects where you don't do a lot of fieldwork, to a period of time being involved in actually doing the research as well," she said. "The on-the-ground experience definitely helps inform how you manage research projects".
Since joining the Institute as Senior Research Manager, Implementation Research, five years ago, she has worked on a research project called the CLICC study (Clinician-Led Improvement in Cancer Care), which aims to provide evidence about how best to harness clinical networks to improve the quality of care and outcomes for patients.
Now nearing completion, the study has trialled different strategies to improve evidence-based prostate cancer care, with findings published in several papers in peer-reviewed publications.
Collaborative research
Ms Dominello believes one of the Institute's strengths is that its researchers work in collaboration with other organisations, and focus on fostering the use of research evidence by health decision makers. The Institute's status as an NHMRC administering institution for major projects including The Australian Prevention Partnership Centre and CIPHER  has  seen it expand the nature and type of research projects in which it is involved.
"I will be looking to identify new research opportunities and new research partnerships," she added.
Her new role will also give her the opportunity to develop and enhance the relationship with the Institute's Member organisations.
Find out more