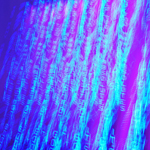 Big data would become more accessible, with greater opportunities for data linkage in areas including health, under a package of reforms recommended by the Productivity Commission in the final report from its inquiry into data availability and use.
The Productivity Commission report, released this week, recommends a suite of reforms aimed at improving data access and use that it says should be implemented no later than 2018.
It highlights health sector data as an example of an underutilised resource that could be saving lives.
Due to multitude of legal, institutional and technical reasons, the report states that Australia stands out among other developed countries as making poor use of health information.
Barriers to data access
Lengthy approval processes for researchers requesting access to personal data limit their ability to make potentially life-saving discoveries, it says.
The Productivity Commission recommends a new Data Sharing and Release Act and a new National Data Custodian (NDC) to guide and monitor new data access and use arrangements, including proactively managing risks and broader ethical considerations around data use. The NDC should streamline approval processes for access to data, it states.
It also recommends that the Federal Government, in consultation with State and Territory Governments, establish a process whereby public datasets are nominated and designated as National Interest Datasets (NIDs) and become more readily available for use.
The Commission also proposes the establishment of Accredited Release Authorities, such as public sector agencies, to play a role in deciding whether datasets are available for public release or limited sharing with trusted users.
Trusted data access models: SURE
The report highlights the Sax Institute's Secure Unified Research Environment (SURE) as one of a number of virtual laboratories and trusted access models that are providing access to sensitive data in a safer environment.
SURE* is a purpose-built remote-access data research laboratory for analysing routinely collected data, that allows researchers to log in remotely and securely analyse data from sources such as Medicare, the Pharmaceutical Benefits Scheme (PBS), hospitals, and cancer registries.
"The Secure Unified Research Environment, provided through the Sax Institute…. provides a high security environment that facilitates the use of data from different custodians and also the collaboration of researchers working across multiple institution including overseas-based researchers," the report states.
Research data
It recommends that all bodies using public funds for research, such as the NHMRC or ARC grants, should be required to make their data and metadata publicly available, and should publish the results of progress for their funded projects.
It also calls for streamlined processes for obtaining approval from human research ethics committees in the health sector, and suggests the Federal Government should abolish its requirement to destroy linked datasets and statistical linkage keys at the completion of researchers' data integration projects.
A new Government data taskforce
The Federal Government announced a new Data Availability and Use Taskforce that will focus on preparing the government's response to the Productivity Commission report.
It stated that improving the way Australia uses and shares data would improve the delivery of government services and better inform policy development.
*SURE was established with funding from the Australian Government National Collaborative Research Infrastructure Strategy (NCRIS) as part of the Population Health Research Network (PHRN). The PHRN is a collaboration that was set up in 2009 to further develop Australia's data linkage capabilities.
Find out more