COST
Early bird price: $350 per person (excl GST) + Eventbrite fees | available until 5pm Sunday, 9 July. Standard price: $450 per person (excl GST) + Eventbrite fees
INFO
A maximum of 25 participants can register for this workshop and will be allocated on a first come first served basis.
RSVP
Please register for this event by 5pm Thursday, 27 July to secure your place.
Are you a policy maker or program manager who needs to use research findings in your work? If so, the Sax Institute's upcoming training course could be for you.
In this 4-hour course you will gain:
A greater understanding of different types of evidence from research
Skills to assess the quality and relevance of research for your work
Practical experience using tools to critically appraise research to assess if it is high quality and relevant to your work
Information to know where to access research evidence.
Topics
Part 1: Overview of evidence and how to appraise it to support policy and program decisions
Part 2: Interactive session – applying the skills to a real-world example
Who should attend?
This course will be valuable for policy makers and program managers/implementers with some initial experience working with research who want to gain skills to critically appraise research evidence. This course is not intended for those with high level skills and recent experience in research methods, analysis and interpretation.
Find out more
Please contact Eileen Goldberg eileen.goldberg@saxinstitute.org.au for more information
Presenter/s
Associate Professor Mary Haines
Associate Professor Mary Haines
Mary Haines (PhD) is a Senior Adviser at the Sax Institute and an Associate Professor at the School of Public Health, Menzies Centre for Health Policy and Economics at the University of Sydney. Mary has over 20 years' experience working in senior positions across the government, academic, corporate and independent sectors on policy, health research, evaluation and translational initiatives. Mary has senior executive service and board level experience in the NSW Government. Mary has led research projects that have resulted in new knowledge about how to implement evidence-based care within health systems that has been harnessed by policy agencies and service providers.
Associate Professor Carmen Huckel Schneider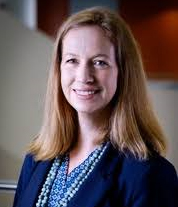 Associate Professor Carmen Huckel Schneider
Carmen Huckel Schneider is Adviser, Evidence Connect at the Sax Institute; Associate Professor and Director, Master of Health Policy at the Sydney School of Public Health, University of Sydney; and Lead of the Health Governance and Financing Group at the Menzies Centre for Health Policy and Economics. She is a health systems and governance researcher with over 15 years experience in knowledge exchange, translational health and health policy education.